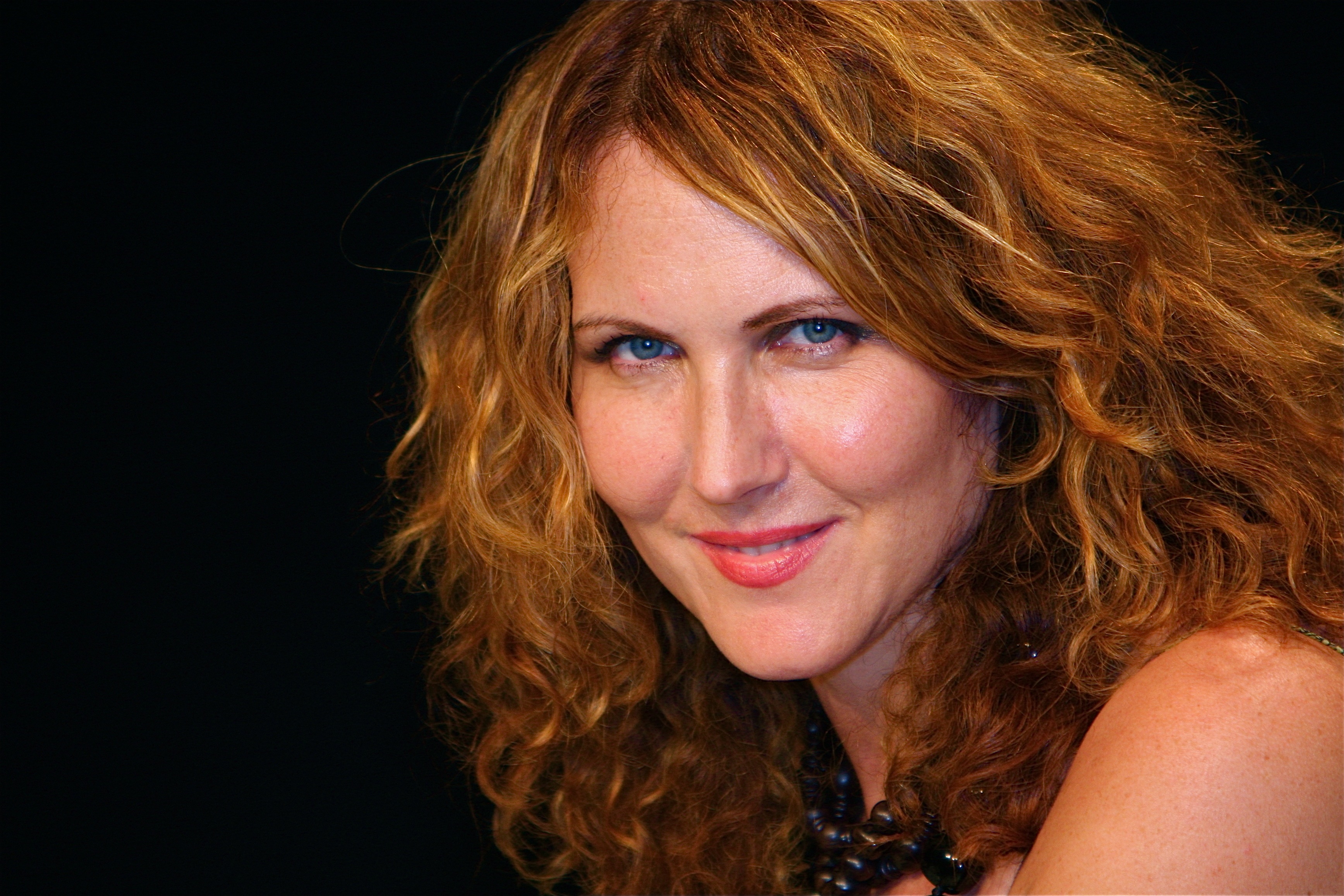 Years ago when I was experiencing the depths of my dark night of the soul I couldn't find anyone that I could relate to.
I didn't know what I needed, except that I knew I wanted to feel better. I wanted to live fully again. I wanted to enjoy myself again. I wanted to love again and I wanted to look and feel like the best of who I knew I could be. I wanted to stop hiding.
Well, it's been many years now. I took the very story that I thought might 'kill' me (and I'm not being dramatic here) and I turned everything around. Instead of being defeated by my pain and anger toward my father for killing my mother and then marrying her sister I found a way to forgive him and creativity played a big part in my healing process.
That's why I am I excited to share with you my story, the exercises I did to overcome the odds and show you how you can also use your story to heal yourself, impact other and share boldly and authentically on stage and on video.
Time for you to enjoy full creative expression!
There's some great free and low cost Optins on this page.
Want more support? Head on over to my Programs and Services Page.
It would be my honor to be your mentor.
FORGIVENESS SETS YOU FREE

You'll DISCOVER the lessons I learned from forgiving my father and how you, too, can experience trust again after being betrayed and/or abandoned. Loaded with practical tips and exercises. My story will inspire you to finally let go of the resentments that bind you to a person or event and you will have the tools to move forward. This book has my 3 Step Proven Forgiveness Process in it.
Purchase your copy for just
$2.99 by clicking 
HERE!
___________________________________________________________________________________
Tell Your Story. Heal Yourself. Create More Wealth.
This is a 3 part FREE video training series where I share how I went from someone who lost everything to turning the tragedy I lived through to my biggest lessons and how I not only impact and inspire others but I also earn a living.
DISCOVER 7 DIFFERENT WAYS TO TELL YOUR STORY (FOR HEALING, IMPACT & TO EARN MONEY
DISCOVER MY TOP ROOKIE MISTAKES
FIND OUT MY TOP 5 CREATION TOOLS
_____________________________________________________________________
YOUR STORY & YOUR TALENT ON STAGE

Have you lived through something that might have took someone else down – but you were able to grab the lessons and not only survive but thrive? Or are you in the middle of it but you can see the way out and just know your story will help other people?
Are you a performer that hasn't fully expressed yourself and know that now is the time to create your own BIG BREAK! Or…it may never happen!
Are you a speaker or small business owner who wants to STAND OUT and GROW YOUR BIZ with Speaking?
Find out how to heal your story, change it, use your talents fully and inspire others by using performance skills and presentation skills to share your message with more people… so you can change more lives.
HOW TO CREATE, PROMOTE AND PROFIT WITH A ONE-PERSON SHOW
You get 24/7 access to the virtual video training part of course where you'll learn how to:
stand out

be interesting

engaging

have people want to work with you

have audiences hang onto your words and

anoint you the expert in your field.
It's time to truly be the best of you, isn't it?
Join me for this COMPREHENSIVE training program where I will help you
* get out of your own way
* expand your definition of success and
*connect with other incredibly talented women and men.
You'll learn how to create your show from the beginning (or get your material to another level of excellence).
You'll discover all the secrets and tips I learned from performing my show for over 12,000 people and being interviewed by NPR and Fox TV news.
You'll find out how to best promote yourself, how to negotiate contracts so you make money right away and why starting with a short scene (2-10 minutes) has you stand out from the sea of speakers and presenters.
Plus- you'll have private access to me in our very active Program FB group and private coaching with me.

Find out all the details and sign-up here

_____________________________________________________________________
GETTING NAKED ON STAGE:
HOW SHARING YOUR STORY CAN MAKE YOU RICHER
In this 2 part audio series you will learn the exercise I used to find out the story that I needed to tell (not what I thought I should share)so it would resonate with audiences, I could not only earn a living by sharing it, but I could heal myself, understand myself more deeply and finally accept all of me.
Are you a business owner who would you like to be able to share your story authentically, confidently, creatively and feel safe while sharing your story in your marketing?
Yes…Then this program is for you.
And you get private coaching with me.
Just $97.
Are you a small business owner ready to stand out in your marketing?
Get more information by CLICKING HERE!
You'll learn how to become a natural on camera, eliminate your nerves (or use them for a higher good) and refine your message by finding the right story to tell
(HINT: Don't tell everything or else you'll lose your viewers interest quickly)
Guess what? You're going to enjoy the process…
...because I'm going to help you look and sound GOOD!
Plus- you get the real deal with me…all my techniques, tricks, short cuts to be captivating on camera. I learned from the best, as a professional actor  who has not only graced stages all over the world and shot videos and films and commercials but learned acting from the best of the best in NYC and LA.
Do you want me to give you some of that wisdom?
I will …all you have to do is sign-up to work with me.
Let's get your personality, your expertise (as a solo-business owner) and your eyes to shine brightly in your videos! I can't wait to be your video coach!

****Two 45 minute YOU ARE THE STAR SESSIONS + Superstar Notes on TWO of Your Videos

Which one's will it be?

Your Welcome Video


Your Sales Video

Your Thank You Page Video

Your Free Video Tips Series

Your Video Blog (Vlog)

Your Facebook Video Ad

Your Video Posts in Social Media

Your Story Video (About Me Page)

Your Facebook Lives


Your How To Videos

Your YouTube Videos

Your Interviews
BONUS: I will also help you with your Video Presence which translates to confidence on video and on-stage.
Brenda Adelman's guidance on upping my video skills was clear, concise and spot on. I learned to just be myself when using my computer or phone to record videos! Her expertise is real and practical. I plan to work with her again to learn more. I have done two video summits now and applied what I learned from Brenda to Relax and Breathe 2016.    Pompe Strater-Vidal
Here's what we can work on in your

YOU ARE THE STAR SESSION:
What color to wear so your eyes 'pop', you look radiant and there aren't any distractions taking away from your message.


 Turn your stage fright into exhilaration


Hate your voice? You'll get one exercises that will change the way you deliver your words forever.

 Discover how to connect authentically with your audience with my 'secret' acting preparation sauce


 Show the real YOU- the quirks, the strengths, the talent

 Become a natural on-camera (kick those nerves to the curb with this powerful technique)


Refine your message (So you don't overshare, don't undershare)

 Creating a video filming plan (to shoot more videos in less time)

Identify and then release blocks that are stopping you from stepping up

 Have your viewers KNOW, LIKE & TRUST you because they see you
Refine your script so you get a great video under 2 minutes long that you can upload right away!
NEVER AGAIN feel confused, ashamed, dowdy, and like you don't deserve to take the stage!
The world is our audience and let me help you reach them!
THAT'S NOT ALL!
Within 48 hours of payment you will receive an email from me to set up the first of your two 45 minute sessions
PLUS THERE IS MORE!!!!!

TWO VIDEO STAR CRITIQUES
Send me a link to one video under 5 minutes. (we can set up when you will do that after our initial 45 minute call)

I then send you notes with a minimum of 3 actions steps for you to take to make THE VIDEO better within 48 hours of receipt of your video.

You incorporate the changes into a second take of the same video or a new video and send me the link.

I then send you notes on the new video and give you additional notes that you can implement immediately to TAKE YOUR VIDEO TO THE NEXT LEVEL
You must complete your second video within one 14 Days of receiving my notes on your first video and send it to me. (This is designed to get you into action and to give you accountability)

I will send you the second set of notes within 48 hours of receiving your second video.
You follow my notes and I guarantee your second video will be better or you don't pay.
Can you beat that? Well no, you can't.
AFTER you make your payment email me with VIDEO STAR SESSION IN THE SUBJECT LINE and one or two paragraphs about
who you are
what your business is and
what you want to achieve with your videos
Within 48 hours you will receive an email from me to set up your first of two 45 minute sessions.
Join me on Video by CLICKING HERE!  
Join Brenda's Intro to the One-Person Show for FREE by Pressing Play.
She meets with several clients, coaches and takes questions.
Questions? Email Brenda (at) forgivenessandfreedom (dot) com