Take a peek at Brenda's critically acclaimed one-woman show

​
Check out Brenda's Top Forgiveness Tip on FOX-TV News

​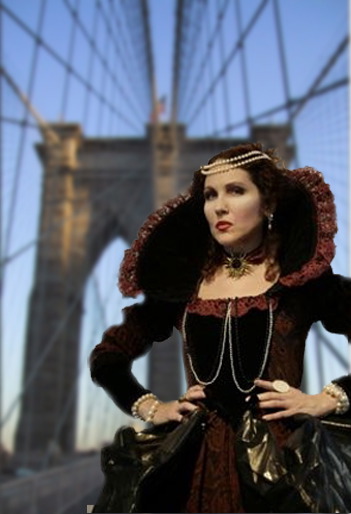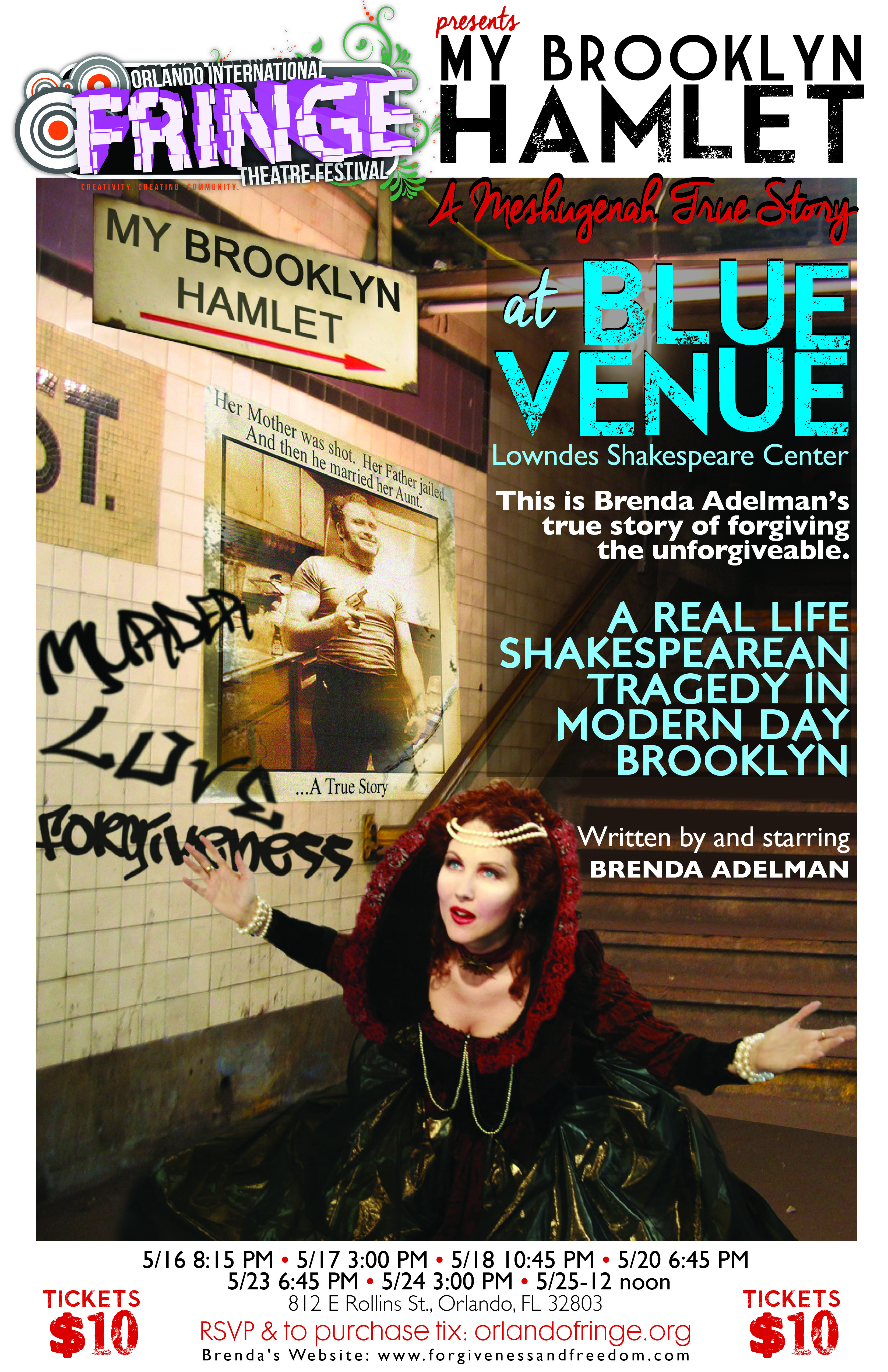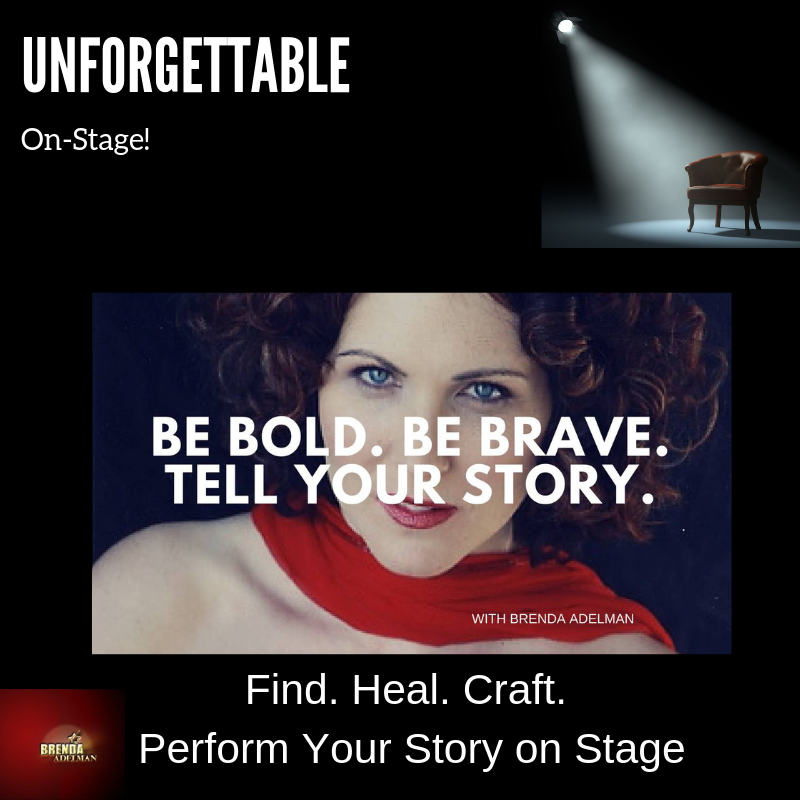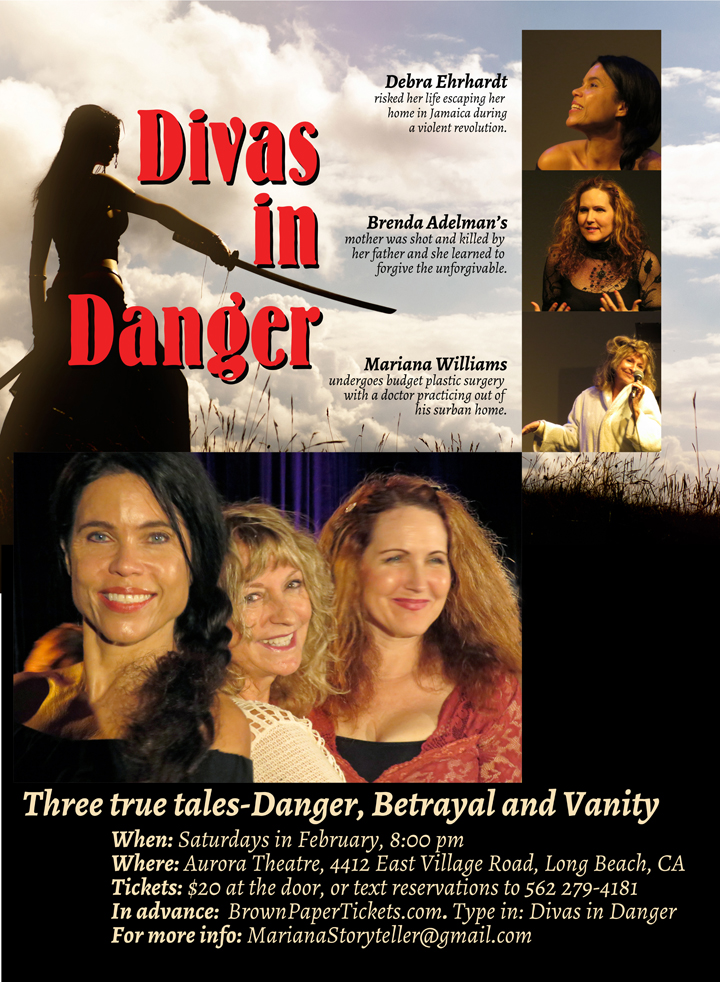 Tell Your Story on Stage.

Brenda can help you.
Here are some testimonials that share what The 8 Week LIVE and Virtual Take the Stage Experience is like…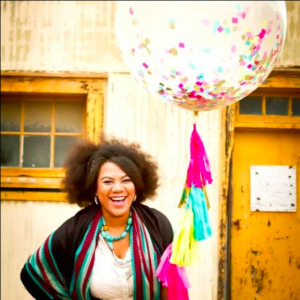 After Working with Brenda Adelman My Life is Undeniably RICHER".
Deciding to work with Brenda was a brilliant choice!
I enjoyed taking individual Classes with Brenda so when I had the opportunity to make a LONG TERM investment in myself by hiring her as my mentor, I jumped at the chance and it has been the MOST POWERFUL COACHING I HAVE RECEIVED ALL YEAR!!
I have a long history of helping OTHER people shine in the spotlight, and have gotten comfortable making the bulk of my creative contributions from "behind-the-scenes" or as part of an ensemble.
As a Coach and an Intuitive Spiritual Guide, I'm really great at LISTENING TO OTHER PEOPLE'S stories, but not so great at sharing about myself. If being invisible were an Olympic Sport, I could easily win GOLD.
I'm also an Emcee of Multi-Speaker Coaching Events, yet even when I am literally standing Center Stage, my job is to "make it all about" the other speakers. So I guess you could say that I have been hiding in plain sight.
Brenda is helping me to TRANSFORM THAT and helping me to be centered and vocal in MY OWN POINT OF VIEW, and she has such a knack for doing this in such a loving and gentle way! Which is important to me. I'm an Artist! I'm sensitive! …and although her tell-it-like it is Brooklyn Style Coaching is plenty confronting at times- it is POWERFUL MEDICINE and she can be TRUSTED to deliver it with a hug! (this might be my favorite line!!)
In the past, I always hesitated in sharing about myself because I thought that there wasn't much particularly "interesting" about my life, I've never fought in a war, invented anything or even traveled outside the country!! …so why would anyone want to hear about me?
Brenda won't. Take. that. Crap from me! Lol.
I now have a new identity as a writer (I write and perform short stories now!) and as the MAIN CHARACTER of MY OWN LIFE.
NO MORE standing on the sidelines or in the shadows for me! No, Sir!!
Another amazing benefit of working with Coach Brenda is that I AM FINALLY ACCEPTING things about myself that I used to perceive as mundane, boring or weird…
I am sharing these things in my stories and content and I AM GETTING AMAZING FEEDBACK from all kinds of people about how what I shared, moves them, awakens something in them, and reminds them of something long forgotten. Woah.
I've also learned for myself that you DON'T HAVE TO HAVE A JAW-DROPPING STORY (like hers!) to make a compelling, healing impact on the people that you share with.
Coach Brenda teaches us that Authentic Vulnerability creates Healing in others… AAAAND… she actually gives the goods on HOW to generate our OWN truly authentic vulnerability that is free of cringi-ness, oversharing, click-bait or manipulation. (another quotable)
Brenda has done an AMAZING JOB at pulling out the GEMS of my own everyday life and helping me sculpt them into short but powerful compelling pieces that people LOVE LISTENING TO and CAN RELATE to!
This has impacted me both professionally and personally.
My life is richer.
Working with Brenda has been such a powerful experience that has pulled me out of my shell and has me dreaming bigger than I have ever felt possible!
When I notice that I am hiding, or feel that I "have nothing to say" I know that it is time to schedule with Brenda… which I can do sometimes literally, multiple times in one week!
This has been #invaluable…let me say it again!!! #PRICELESS!
Knowing that I can reach out to my Coach Brenda, regularly, has been a game-changer for me and I'm so excited to see how she kicks my butt in the months to come! Thanks Brenda!!
If you are thinking of working with Brenda Adelman… By all means, do it! You will literally be thanking yourself that you gave yourself the gift of this Fabulous, Compassionate, Effective Coaching!
Kimeiko Rae Vision, The Angel Warrior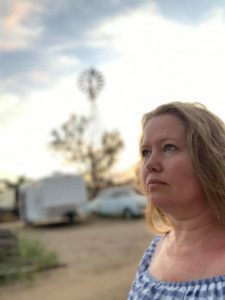 Looking up and ahead to another 8 weeks of intensive mentorship from Brenda in the writing of my one woman show. There is such discomfort in this process of outlines and deadlines and appointments and butts-in-seats writing. Like exercise, I fucking hate it, and I say that with total love for it all. It's necessary! 
Being able to plug into her world class expertise and total body of work (including a step by step online course that walks you through it all in a logical and repeatable way) has taken my idea of doing this show (that I've held mostly stagnant for too long) to the actual process of doing it. I can see the scope and know the themes and it is starting to feel like a part of my identity now- a crucial turning point for any venture.
I am not sure precisely what all she does that keeps me coming back for more instead of my old avoidance, but I think it's something about the very human way she holds all of our stories with respect. She's walked these intensities many times for many years so it's a safe place to be agitated and in process. Bonus: she is a total straight shooter with her brilliant feedback that never stings but is thoroughly courageous and deeply impactful.
Clarity Beaumont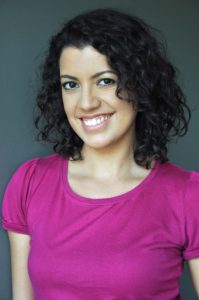 The 8 Week Experience was exactly what I needed—clear steps, guidance and support, and it surprised me with the level of inspiration and breakthroughs I had through working with Brenda, as well as the energy exchange with fellow storytellers who just rocked my world with their creativity and courage.
I had been looking for a mentor for creating a solo show about my experience with motherhood.
I had started writing it 4 years ago and would get distracted, stuck, etc.
When I connected with Brenda all that blockage went away.
She was laser sharp but extremely caring as a coach and artist, plus she was speaking my language of creating art out of healing and promoting healing through art!
I was so excited to work with her when I learned about the Create Promote and Profit course but what was even better was the 8-week container with high touch coaching and walking through the process in such a heartfelt customized way.
I am really proud of my 10 minute piece that I completed and performed and can't wait to continue stretching myself through her expert trainings and coaching.
Not only do I get fantastic writing and acting feedback but also the mindset and emotional support necessary to sustain this deep and transformative creative process."        Carina Alencar
Brenda's critically acclaimed solo-show

, My Brooklyn Hamlet

"She tells her story through dark, wickedly funny anecdotes that are laugh-out-loud hilarious, but also gut-wrenching.
Adelman punctuates her narrative sparingly with passages from Shakespeare's Hamlet – a daring move, really, since it places her in danger of moving into cliché territory. But Adelman's delivery of the Bard's lines is skillful and emotionally moving, bringing a fresh perspective to the centuries-old words and giving Adelman a way to express the true despair without alienating her audience."
Profound in it's outcome. Brenda Adelman is able to wield the mighty power of grace and bestow a kind of clemency that allows her to get past the ugliness and pain of tragedy to a love of herself and most of all both her mother and her father. As in the words her mother would say every evening at her bedtime goodnight, "To Thine Own Self Be True," Ms. Adelman, finds a way to do what is right for everyone."

by Tracy Paleo
Lack of forgiveness gets in the way of everything!
Holding resentments keeps you backstage, stuck in the green room where you can't be the leading lady/ leading man of your life story.
When you heal then you have the freedom, the real freedom, to tell your story.
"All the world's a stage,
And all the men and women merely players;
They have their exits and their entrances,
And one man in his time plays many parts"
William Shakespeare
Aren't we all here to star in our own one-person show (whether it is for an audience or not?)
Up until now you've been rehearsing, getting ready for the 1st big act, opening night…
Maybe a tragedy has taken you down. Until you deal with it you can't find the comedy, the joy, real love in your life.
It's time to bring the curtain up and put the lights on so you can step into the spotlight.
Don't let the final curtain come down before you have forgiven the past (or a current player in your life) and lived your story the way you want.
Time to live life to the fullest.
There will be drama but it doesn't have to be bad. It can be exciting…after all it makes us feel!
If you choose not to feel than you aren't really living…just running lines and performing scenes from someone else's script.
Take the stage and Stop being a bit player in someone else's life.
My Story
I was an actor, playing a small part in my family story. I was treading water, just getting by. I was stuck in a side job while auditioning here and there and taking acting class. Then tragedy struck. My father shot and killed my mother and quickly married her sister. I couldn't be a bit player anymore in my family story because I had no family.
I had to forgive before I could move on and change the story of my life.
Now, I have a critically acclaimed one-woman show that moves people to change their lives. I created a business from sharing my life story. I lead workshops and speak about how to forgive the unforgivable and find peace, joy, and love again. I am creative. I am a life coach and I've written my processes down so I can share my Story Success System and How I Opened My Heart again with you.
You can do this too.
Live Life on Your Own Terms.
Curtain Up!
Need a director? Go here now and let's check out how we can play together : https://forgivenessandfreedom.com/coaching
Are you an event planner or theatre producer that wants to move your audience to laughter, tears and forgiveness?
Ms. Adelman takes us, squarely and in typical 'shoot from the hip' East Coast style, through the sometimes absurd, sometimes traumatizing events of the comical tragedy,..Part family comedy, part Greek tragedy, My Brooklyn Hamlet is Brenda's very true story about loyalty, sex, obsession, love, betrayal, murder and most of all, the awesome power of forgiveness. ..Although often shocking, much of it is quite funny..Profound in it's outcome…
Ultimately the audience at Brenda Adelman's searing one-woman show are winners too as she shares her extraordinary true story…her mother has taught her to recite her favourite excerpts from Shakespeare, a legacy she uses in the show to spellbinding effect…She morphs effortlessly into both parents and does not spare her audience the gory details of their relationship, or the depths of her own pain… thanks to her winning open personality and the simplicity and candour of her storytelling, nicely leavened with a disarming humour and her great personal charm, the parts add up to a gripping whole…
To watch it unfold is gripping, emotionally draining and uplifting…All the time there is the echo of that fatal gunshot ringing in our ears, and the knowledge that this is real, and these things really happened to the woman standing just a few feet away…stranger than fiction…(My Brooklyn Hamlet) plays on the parallels with Hamlet – in which Claudius murders the hero's father and marries his mother. The key difference is that while Hamlet is bent on revenge, Adelman ultimately sought to forgive her father…. If any kind of remarkable twist were needed for such a story, that is it. ..
…ripped straight from Greek tragedy or, more pertinently, Shakespearian drama…Carefully avoiding sensation or sentimentality, Adelman's dialogue is direct…the power of the story carries this through, along with the winning personality of the flame-haired performer ..
We were taken to the edge of human existence…Brenda Adelman's My Brooklyn Hamlet, relived her mother's murder by her father (who then married the victim's sister), a drama that created a classical Greek catharsis in a modern Brooklyn setting."
Adelman takes on the persona of Mother, Father, Brother and assorted friends with ease and enthusiasm that easily draws us into her family drama without our even realizing it…."My Brooklyn Hamlet…" ends on a positive note for Brenda, her family and the audience and becomes a life's lesson in forgiveness, love and acceptance…
Who needs reality television?…Though painful and hopeful as her story may be, nothing told her tale better than her casually sly grin and raised chin as her recounted her story step by hurtful, bloody step. Mercy and absolution are indeed the end result of this near tragedy…
Brenda Adelman has toured internationally with her critically acclaimed one-woman show, My Brooklyn Hamlet: A Meshugenah True Story. Her diverse audiences include women prisoners, trainers and survivors of domestic violence, youth-at-risk, high school, college and grad school students and faculty, the United States Air Force, mental health practitioners, theatre lovers and spiritual communities.
Partial List of Performances: The Jewish Ensemble Theatre in Michigan, The Los Angeles Womens Theatre Festival, The NYC Until the Violence Stops Festival, Repair the World Festival in Vienna, Austria, The Leeds International Jewish Theatre Festival in England, The New End Theatre in London, Unity Church and Church of Religious Science in North Hollywood, Flagstaff, Sedona, Oklahoma City, Phoenix  and Oahu, HI. Keynote presenter for The Coalition Against Domestic Violence in Albuquerque, New Mexico and in Phoenix, AZ.    Most recently performed at The Marsh San Francisco and at the San Diego International Fringe Festival.
Divas in Danger: Brilliant, riveting, captivating, compelling and extraordinary. Each piece was a unique and memorable performance.
Debra, Brenda and Mariana brought real life struggles to the stage in a way that was emotional, dramatic and hilarious. Thanks for the energy you brought to the 14th annual Women's Journey Conference!"
Divas in Danger skillfully manage to be both harrowing and hilarious, sometimes simultaneously. The full house responded enthusiastically to Divas in Danger…it's well worth checking out.
Forgive your father's betrayal
Check out the simple exercise in this video that will help you to forgive your father's betrayal so that you have more love present today! (If the challenge isn't with your father-you can instead apply this exercise to yourself)
Learn to embrace that part of him that lives in you, through you, as you, in a compassionate way otherwise that energy becomes toxic. And when it is then it shows up as anger, vengeful thoughts, depression, apathy and as illness.