Brenda Recommends
Practical tools:
Biz Tools
Great Video
I've been getting lots of inquiries about how I create my videos so let me share this great new product here.


If you are a Mac based business owner then you'll probably have heard of ScreenFlow.
ScreenFlow is a low cost program that enables you to edit your face to camera footage, images, slides and capture your screen all within
a simple interface.
But like anything new it can be a pain to learn it FAST when you are busy running your business.
Plus, even if you know the basics, taking your videos up a level and adding some PIZAZZ can be hard!
The fact is most Macpreneurs are not aware of how to use ScreenFlowto the MAX.
Well here's the solution ..and I found it just when I needed it.
Brit TV Director (MTV/BBC) Jules Watkins turned Video Hero has a new training coursebto rock your socks.
ScreenFlow Hero takes you step by step through how to Edit SLICK ScreenFlow Videos that will make your prospects and customers go WOW! (and take action!)
Whether you are a newbie or have some ScreenFlow experience already, Jules's training will get you in the groove editing standout Videos that will leave your competitors in the slow lane!
Go watch Jules's Video right now that he edited himself with ScreenFlow.
See what you think.
Jules shows you from A-Z over the shoulder how to edit a Video just like this for yourself.
Go watch the Video here >>
And…
If you use your
Iphone for videos- get Jule's 30 page Iphone Video Marketing guide

for free by CLICKING HERE!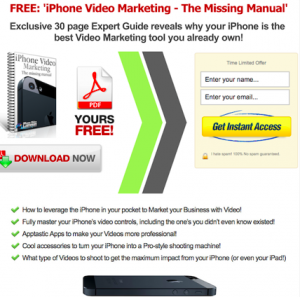 _____________________
____________________________________
Tools for Healing
GET YOUR COPY OF Forgive and Be Free: A Pathway to Personal Happiness aka

My Father Killed My Mother and Married My Aunt: Forgiving the Unforgivable
A memoir/ workbook for the soul by Brenda Adelman
"My Father Killed My Mother and Married My Aunt: Forgiving the Unforgivable" is my true story. It's a blend of memoir style writing with lots of juicy personal stories that I usually don't share and a workbook to help its readers — YOU — experience direct results — FREEDOM from judgments of yourself and others. It's a roadmap for HAPPINESS.
Available as a Kindle book on Amazon. Just $2.99 GET YOUR COPY HERE!
Some of the programs I recommend here may compensate me if you purchase through my link.  Each one is very valuable. I only recommend what I believe in myself. In most cases I have purchased the product or program myself and still use it. Check everything out for yourself. And then pass the good abundance karma around!