Lighting, backdrops, and microphones- oh my!
Camera & Teleprompter Recommendations
and More to Come
WHAT CAMERA SHOULD I USE?
Here's one that I heard is GREAT and under $150.
LIGHTING OPTIONS:
Want more light than the beautiful outdoors gives you?
Go HERE for everything you need from super affordable prices to top of the line lighting equipment.
Cowboy is the way to go. (I got the one that was about $50 and it worked great)
More LIGHTING OPTIONS- Ring Lights
Check out this page by clicking here!

The Neewer Advanced is great
VIDEO BACKDROP OPTIONS:
Need a backdrop for your videos to make your workspace pretty…and professional?
Check out these stylish video backdrops RIGHT HERE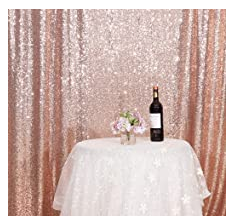 Take a look at these sequin ones.
They are EXQUISITE!
Or dazzle in white, rose or red sequins…for a backdrop that is.
Check it out HERE.
Want a more classic backdrop?
Look no further. Click HERE!
THIS PAGE IS FILLED with GREAT Options!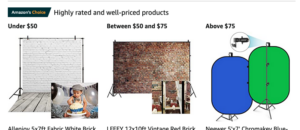 What MICROPHONE YOU SAY!
Click HERE to find a lavalier mic for smart phones and tablets that's been highly recommended and won't break the bank.
Click HERE for a lavalier mic to use with your camera.
Just watched a video testing this one Rode smartLav+ Lavalier Microphone for iPhone and Smartphones.
It sounded clear and strong- even outside in the wind!

I CAN'T MEMORIZE THESE DAMN LINES…YOU SAY!
TIME TO GO TO TELEPROMPTER HEAVEN for some HELP!
Click THIS PAGE which has some great teleprompters. Read the  reviews. You should be able to get a really good one for under $200.
I've tried www.cueprompter.com. It's FREE.
It works directly on your computer- vs using an IPad, etc. I think it could work if your camera is far enough away. My challenge was that I was shooting on my webcam and because the video was so close- you could see me reading. Might be worth a try- but move the camera further away so it doesn't capture your eye movements reading.
90 minutes to
LEARN SCREENFLOW!
Easy Editing.
Become a

Video Hero



(If I can do it- you can do it!)
And then…
Turn your IPhone into Your Camera
(never need to use a video camera again!)
Then grab some champagne and strawberries to go with your high styling shoot and post your video in our private group for some feedback…or maybe just some oohs and ahhs on FB: The Authentic and Confident on Video Club.
Here's to an enchanted life telling your story.
Brenda