My Mission
We can all choose to walk a path with an open heart and inner strength.
My work can support your path to be one of personal development, service to a greater cause and positive influence in your circle of friends and family.

Speaking and Workshops
Since 2000 Brenda has guided 1000's of theatre-goers, conference attendees, people in spiritual communities, faculty and students of colleges and high-schools and trainers and survivors in the field of domestic violence in effecting proactive, intentional change.  She deeply knows the issues and skills involved in forgiving the unforgivable in order to experience freedom and peace. She has a master's degree in Spiritual Psychology from The University of Santa Monica, but more than that she has lived the lessons she learned and knows how to teach them to others. She is a trained prayer chaplain and sat on the board of Unity Church of Sedona.
Brenda offers a number of speeches and workshops geared to awaken people to their true potential. She emphasizes the importance of digging beneath the surface so you can succeed in your life right now. To reinforce and support the forgiveness tools people receive from her speeches, Brenda offers on-site coaching and teleseminars/ webinars.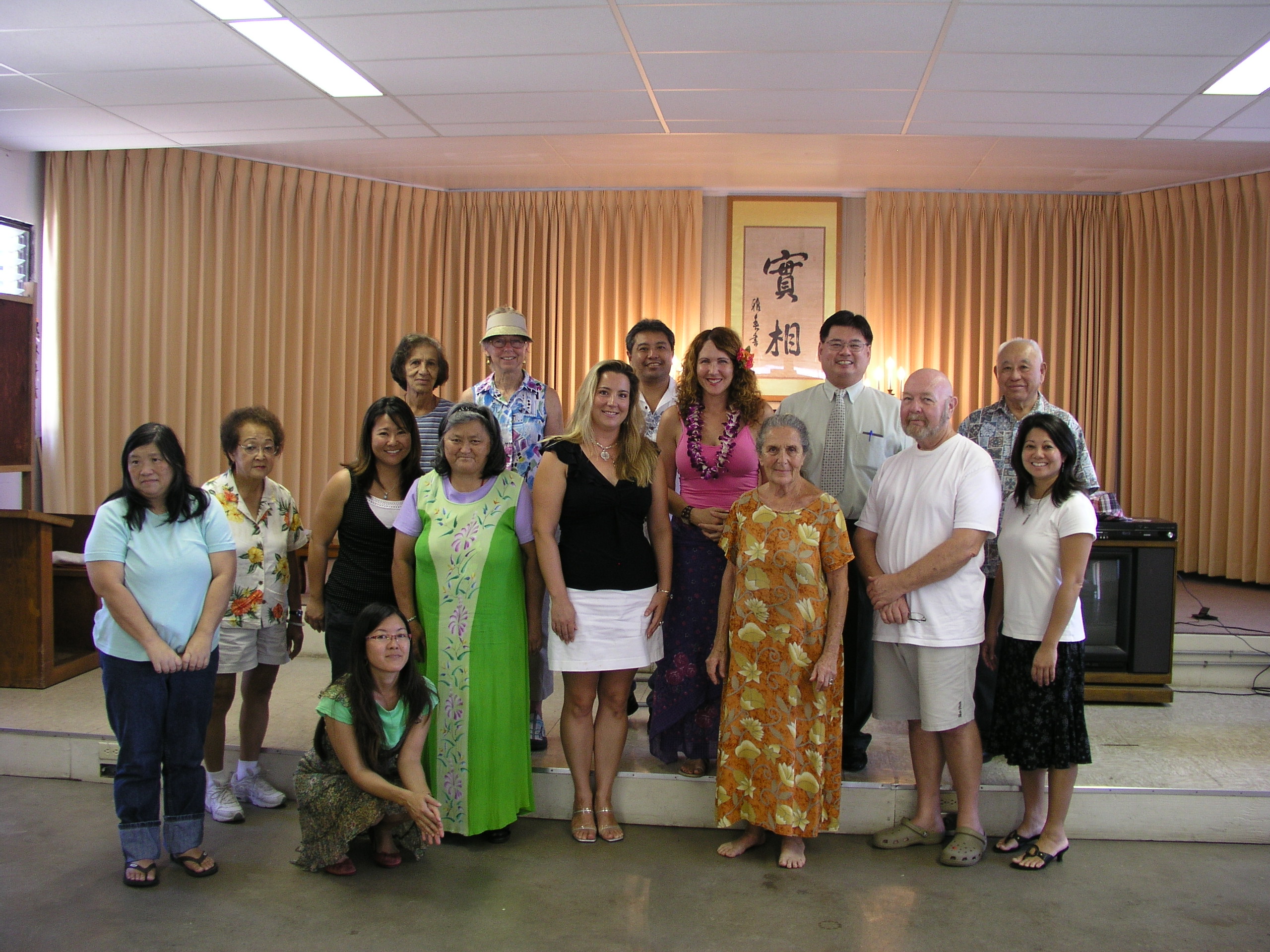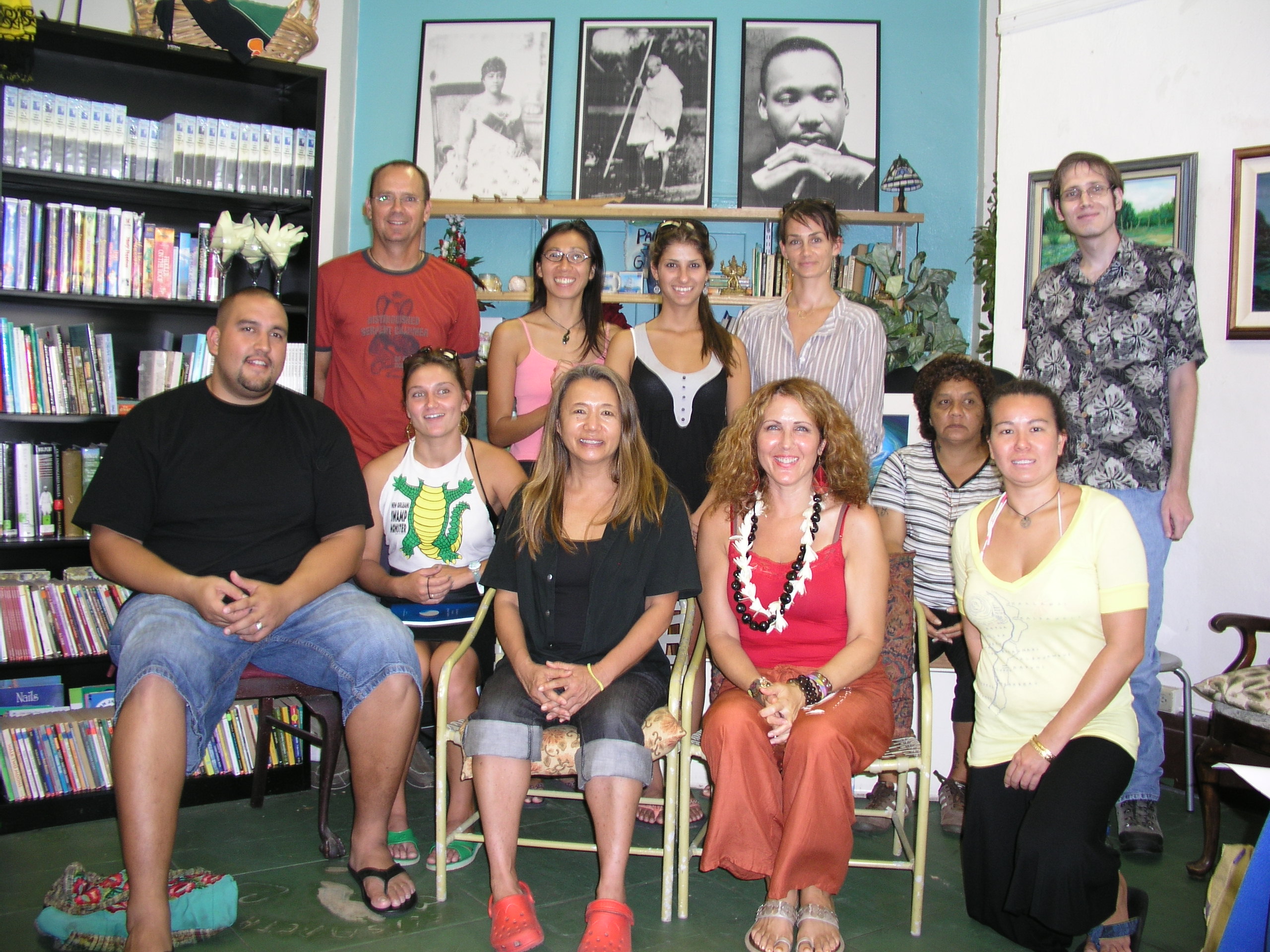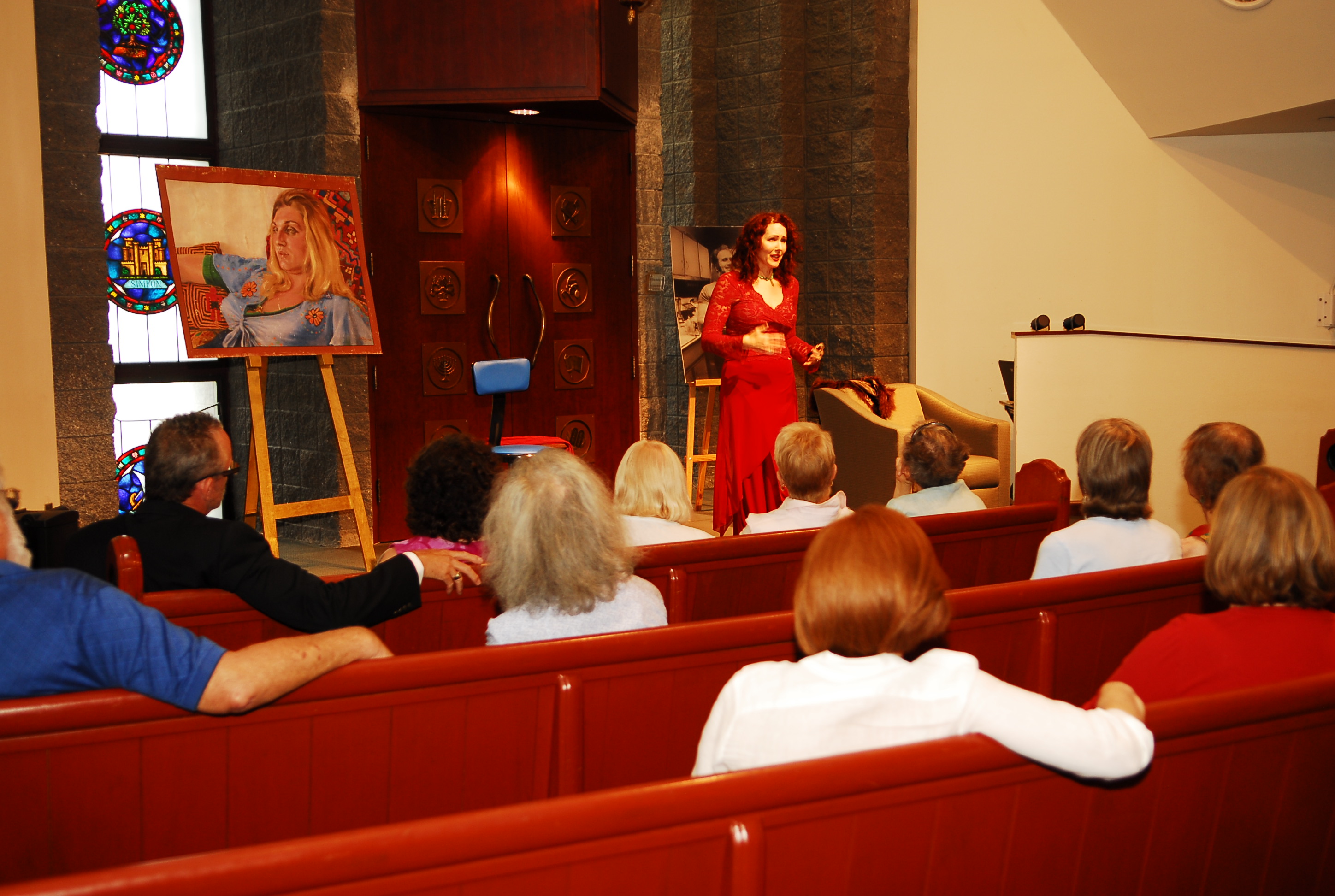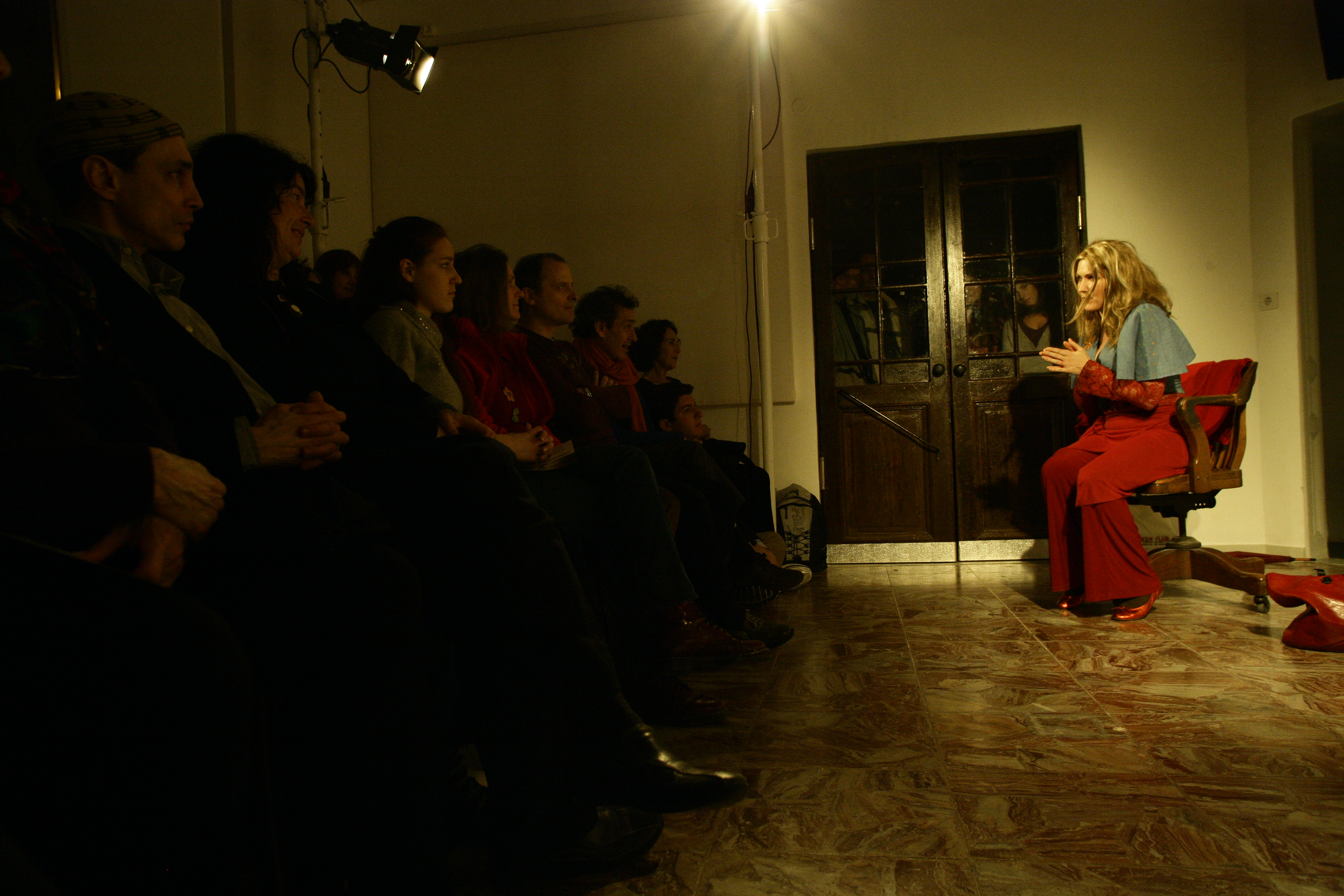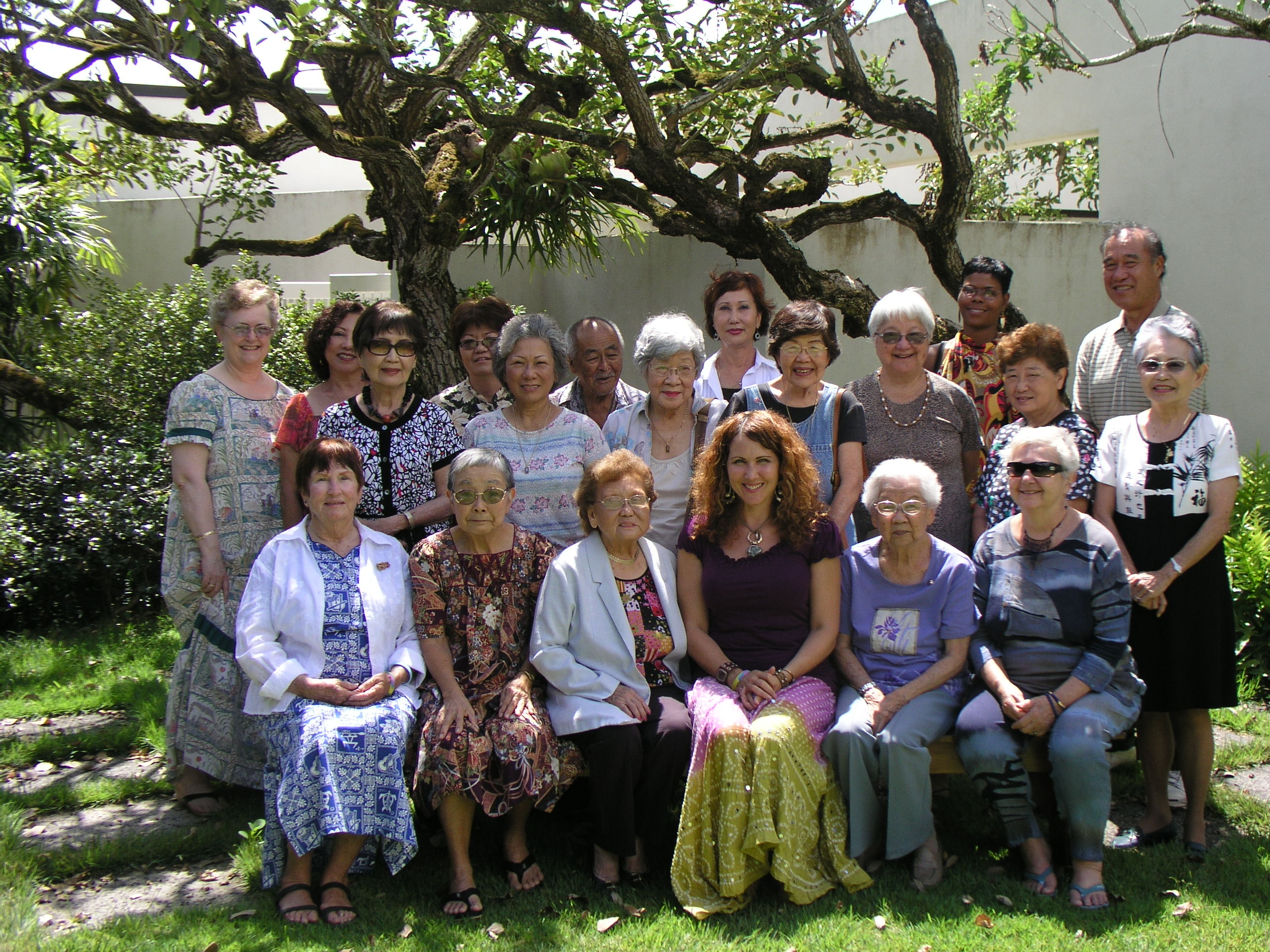 Keynote Presentations
1. One-hour and fifteen minute performance of 'My Brooklyn Hamlet,' the powerful one-woman show based on her family, murder, and the power of forgiveness.
For a detailed history on my one-woman show, My Brooklyn Hamlet,

visit my site

.
2. Abridged version of 'My Brooklyn Hamlet.'
(Can be performed without lighting and sound technician)
A Question and Answer Session is included directly following each performance when requested.
Often we are inspired by someone's story, but we don't see where we can apply what we've seen and heard to our own lives. We don't think in terms of, "I could do that."
Brenda's gift is in how her one-woman show opens people up to look at their own lives. After Brenda's riveting, performance and her Q and A, several congregants came over to me and told me that they were looking at their own lives differently. Brenda's presentation awakened people to the power of forgiveness in their own lives.
Assistant Minister
North Hollywood Church of Religious Science
6161 Whitsett Ave, North Hollywood, CA 91606
nhcrs.org
818-762-7566
Dearest Brenda,
I just want to say, how impressed I was at your performance. You are the most electrifying person, on stage, that I have ever seen!
Your play was very compelling and it brought up a lot of issues in "my" life, that I thought I had dealt with. I thank you for that, because, I AM dealing with them now!
I hope we can stay in touch, because, I will get you into some schools, yet! I promise you that! Kids need to see this and learn about forgiveness and releasing things that will burden them later in life!
You are an inspiration, my dear and you need to be heard.
I wish you well in life and hope all good things come to pass. You deserve it my dear.
Warmest regards and Blessings,
ALOHA MAI AUNTY BRENDA!!
Mahalo for sharing your most precious time with us and leaving as another "aunty" to add to our net of kako'o(support). New context to hear important content is what we try to immerse our young people in. Honing our character and spirit to be caring, appreciative, feeling , and knowing, honest, truthful is our kuleana -responsibility. As our wise kupuna said, "You supposed to know that you have the strength to know what to do. GET A GRIP! LEAVE A LEGACY!"
You have discovered your knowledge and share the strength and beauty given by your experiences-including the love of your parents,family. You definitely "got a grip and leaving a powerful legacy" Your ancestors,family must be smiling all the time. Mahalo for sharing your stories.
Aloha pumehana,,,Warmest of love…
I just wanted to thank you for your workshop and also your authenticity and willingness to be vulnerable in your play. Both were very moving and helpful!! I definitely felt lighter and more joyful after the workshop.
Thank you again for your Presence and your contribution!! Love,
Brenda,
More than a week has passed since your visit to Manhattanville College and our students are still praising your moving and powerful performance and the workshop following. Among the gifts you offer are honesty, courage, genuine emotion without sentimentality and a humane and welcome sense of possibility and regeneration.
I was particularly struck by the openness, coherence and compassion of the workshop, how suddenly and surely forgiveness and the desire to forgive arose in the room-clearly the therapeutic model is close to your heart. So on behalf of the students and faculty of the Department of Dance & Theatre and those from the Duchesne Center, our deepest thanks and appreciation. Please keep in touch and let us know when you are next in the east.
All good wishes and success.
Kol tuv.
Michael
"I saw Brenda Adelman's performance in September of 2006, while attending the annual conference of the Arizona Coalition Against Domestic Violence.
Having worked as a domestic violence advocate and therapist for 15 years, I thought I understood the emotional experience of survivors, children, and offenders quite well. Yet, as I watched Brenda's life unfold before my eyes, I came to a humbling conclusion:
I did not understand how survivors, including myself, could still love, still trust, still forgive, after all the pain our abusive partners or parents caused.
That is, not until she spoke to her father, "I hate you, I love you."
For in that moment, I realized how unforgiving and resentful I had been toward those in my life and in my field who caused me harm, or inadvertently revictimized those clients with whom I identified.
I had thought I was cured, when in reality, I was holding onto hatred, and denying my love.
Brenda Adelman's moving performance opened the door to my own further healing. She is an amazing woman, with courage, strength, and above all compassion. She normalized the experience of my being a survivor, and made it okay to feel again.
Though it was over a year ago that I witnessed her performance, it inspires me to this day. Now, I am able to find and restore the sweet souls beneath the scars of indignity that she has forever opened my eyes to see."
With Infinite Gratitude,
Check out Brenda's One-Sheet here
:
http://www.charlijane.com/speaker-brenda-adelman/
Workshops
Forgiving the Unforgivable as a Pathway to Happiness
Brenda, known as The Queen of Forgiveness, has lived the kind of dramatic life that story books and news segments on television are made of. From sleep-walking through her life, to her shocking awakening because of tragedy, to forgiveness mastery, she has learned how to let go of the limiting beliefs she took on as a girl, how to face the harsh reality of her life without closing her heart down, and how to activate healing in others by creatively sharing her journey.
Now Brenda is ready to tell her story. In excerpts from her acclaimed one-woman show, My Brooklyn Hamlet, she'll show you how to face the unthinkable, forgive the unforgivable and take your joy back. On your terms.
Forgiving the Unforgivable as a Pathway to Happiness is the distillation of what Brenda has learned from her mother's brutal murder in 1995 by her father and his subsequent marriage to her aunt. She shares what has set her free to enjoy her life again and have a peaceful heart without being in denial about what happened. In this session, Brenda will show you just how exciting, creative and inspiring your life can be by revealing how she triumphed over tragedy.
Ultimately, she'll let you in on the greatest secret of all- how to build a fulfilling life by letting go of the past and moving into the present. You'll learn the surprising truths that she lives by:
1. Your outer world is a reflection of your inner world. (So create a positive outlook now!)
2. Obstacles are not failures. (They are pointers to get you on track and in alignment with what you were meant to do)
3. You have ALL the answers within you. (Learn to tap into and to trust your innate wisdom)
4. Forgiveness makes you feel better. (If someone else benefits-great)
5. Making money and living large is wonderful (Yes, you deserve it!)
Can't go to bed tonight without sharing how much Wendy and I LOVED Brenda in her one woman show that we saw earlier this evening! Powerful! Riveting! Sad! Funny! Touching! Inspiring! And that was just in the first 10 minutes! Just as University of Santa Monica has required reading, this brilliant piece of work should also be a University of Santa Monica requirement. Brenda is a wonderful, talented, courageous actress who models for all of us the true meaning of Forgiveness and Self-Forgiveness. The next time you see Brenda
posting about her, My Brooklyn Hamlet, RUN to get tickets!
YES! Brenda is fantastic!!!!. I saw her play a good number of years
ago, and cried and laughed back then!!!!! I highly recommend it to
everyone as well!
Elana
(USM 2000)
I also previously saw Brenda Adelman's show, My Brooklyn Hamlet. It is incredible and NOT to be missed. Powerful and moving, it's hard to
describe in words. She touches you at your core, while entertaining
you with every word and gesture.
Blessings to you,
And Jude wrote this directly to me:
The words could not do justice to the extraordinary, writing, performance, exquisite storytelling and courage you have in what you have created to now become your ministry, or your mission. My Spirit and Soul has been moved on every level and the surrender to the truth inside myself of Self Forgiveness has been deeply awakened. I have such honor, respect and Gratitude for you and your life. Thank you for the inspiration you are and for the opportunity to taste what is possible.
The Art of Forgiveness: Creative Ways to release your anger
Acting your Story: Activating Your Healing
Participants learn tools of forgiveness that they can immediately implement into their lives.
Options:
Workshops can be one-hour, two hours, ½ day or a full day.
Retreats:
1st Night: Performance of 'My Brooklyn Hamlet'
2nd day: Full day workshop on The Power of Forgiveness.
(includes elements of all three workshops)
Brenda Adelman is interviewed on Skype Video Conference by Bertrand Dory
of the Design Your Life June 2011
http://youtu.be/qu_GOC1tGuA
" As for the forgiveness workshop…The one specific that really stuck with me was the analogy of anger being like a poison that we drink, and then expecting the person at whom we're angry to get sick. I don't wanna drink the poison anymore! 🙂 I am also a big fan of (though I don't always take the time to do) healing work in a group format. I find sharing parts of my story and hearing parts of other people's stories (in a safe, non-judgemental, non-victimy setup) to be very cathartic and helpful. Your workshop provided that atmosphere."
With Brenda's background in Spiritual Psychology and outstanding stage performance lives are transformed and healing takes place. I encourage everyone involved in domestic violence groups, or those interested in the personal transformation of forgiveness to see the play and attend one of Brenda's workshops.
Brenda Adelman's powerful and authentic presentation in a writers workshop I was taking moved me deeply and has inspired me to retrace some of my history–or "her-story". I became vitally aware that I have more personal forgiveness and healing to do through this vehicle of
story telling in my own voice. Brenda's artistry and compassion can assist in clearing the way.
Brenda Adelman has the rare combination of having been profoundly wounded by life, having a willingness to bring her wounding into the public eye with great love and immense humor, and being an extraordinary talent. Her show captures the audience from the moment she steps onto the stage and she holds our attention throughout. Finally, and most significantly, the show is an experience in healing for all who attend. In my opinion, as a spiritual teacher who spent years encarcerated and living the dark side in my earlier life, nothing impacts us more than to actually see someone who has returned from the darkness with a message of redemption. Such is the case of Brenda Adelman and her phenomenal show, My Brooklyn Hamlet.
Brenda's Speaking and Performance History
Schools and Youth:
University of Hawaii
Manhattanville College (Purchase NY)
Verde Valley School (Sedona, AZ)
Red Rock High School (Sedona, AZ)
Campbell HS (Ewa, HI)
Communities in Schools (Wiapahu, HI) ages 8-15
The University of Santa Monica
Theatres/Festivals/Cultural Centers:
The Best of the Fest (Los Angeles Women's Theatre Festival)
The Marsh (San Francisco, CA)
The San Diego International Fringe Festival (CA)
The Orlando International Fringe Festival (FL)
Theatrikos Theatre (Flagstaff, AZ)
Canyon Moon Theatre (Sedona, AZ)
Actors Art Theatre (Los Angeles, CA)
Philip Cotloff Center (NYC, NY)
Red Tent Womens Project (Brooklyn, NY)
Dr. S. Steven Dweck Center for Contemporary Culture at The Brooklyn Public Library (Comedies and Tragedies Festival)
The 11th Annual Los Angeles Womens Theatre Festival
Until The Violence Stops: NYC festival
V-Day Sedona
Repair the World-an International Jewish Theatre Festival (Vienna, Austria)
Pulse Ensemble Theatre (NYC, NY)
LATC (Los Angeles, CA)
Bang Comedy Theatre (Los Angeles)
Spiritual Communities
Unity Church (Sedona, Flagstaff, Hawaii)
Church of Religious Science (Flagstaff, AZ, La Crescenta, CA. North Hollywood, CA)
Jewish Community Center of the Verde Valley (Sedona, AZ)
Jewish Community (Phoenix & Scottsdale, AZ)
Seicho No Iea (Maui and Oahu, HI)
Spiritual Mastery Circle (Beverly Hills)
Associations / Organizations:
Association for Jewish Theatre
Jewish Women International (Phoenix, AZ)
International Hawaii Forgiveness Project
Davis-Monthan Air Force Base, AZ
Conferences:
Celebrating the Divine Feminine (Sedona, AZ) Stellar Productions
Secrets of Activating Your Personal Power, (Panelist alongside Dr. Michael Beckwith)
The Gift of Shift
Healthy Living: Aging with Grace (Scottsdale, AZ)
Workshops:
Forgiving the Unforgivable: The Path to Freedom
The 3 Steps to Forgive and Finally Be Free
How to Create, Promote and Profit from Your One-Person Show
Teleclasses:
Forgiving the Unforgivable
Setting Healthy Boundaries in Love and Life
The 3 Steps to Forgive and Finally Be Free
How to Forgive Your Parents
Domestic Violence Community Clients: (Keynote presenter, speaker, trainer)
The Verde Valley Sanctuary
AZ Coalition against Domestic Violence
NM Coalition against Domestic Violence
Healthy Families Training (Phoenix, AZ)
Prevent Child Abuse (AZ)
The Children's Aid Society (NYC, NY)
Time-Out Shelter (Payson, AZ)

Coconino Coalition for Children and Youth (Flagstaff)

Dr. Kathie Mathis DV training
Awards:
Recipient of 2008 Hero of Forgiveness award by The Hawaii International Forgiveness Project
Best Actress Award 2007 at The Zaki Gordan Film Festival for 'Daddy's Girl'
Best of Fest Critic's Pick "Orlando Weekly"
Training:
Acting:
The Actors Comedy Studio (LA, CA)
Jen Krater Studios (LA, CA)
The Riverside Shakespeare Company (NYC, NY)
The Atlantic Theatre Company (NYC, NY)
The London Academy of Music and Dramatic Art
The Beverly Hills Playhouse
Larry Moss Studios (Michelle Danner, Improv workout, On-Camera Technique)
Voice :
Dance:
Improv/ Stand-up:
Acting Experience:
Theatre
film
stand-up
improvisation troupe (Laugh on the Rocks)
One-woman show
commercials
print model
Other training/ experience:
MA in Spiritual Psychology,
Prayer Chaplain for Unity Church, Board member for 1 year, volunteer with youth ministry
Pediatric Volunteer (Boys and Girls Club, Cedar's Sinai Hospital)
Master Sha Soul Teacher
"We were taken to the edge of human existence…Brenda Adelman's My Brooklyn Hamlet, relived her mother's murder by her father (who then married the victim's sister), a drama that created a classical Greek catharsis in a modern Brooklyn setting."
"Brenda Adelman has the rare combination of having been profoundly wounded by life, having a willingness to bring her wounding into the public eye with great love and immense humor, and being an extraordinary talent. Her show captures the audience from the moment she steps onto the stage and she holds our attention throughout. Finally, and most significantly, the show is an experience in healing for all who attend. In my opinion, as a spiritual teacher who spent years encarcerated and living the dark side in my earlier life, nothing impacts us more than to actually see someone who has returned from the darkness with a message of redemption. Such is the case of Brenda Adelman and her phenomenal show, My Brooklyn Hamlet."