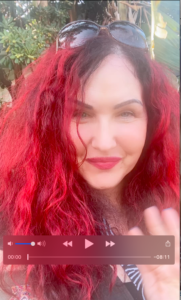 We start Monday, September 19th at 5 PM PDT/ 8 PM EDT
Check out the video I made today here!
Healing through Story: Tell Yours on Stage 6 week class series that culminates with sharing your story (which has been developed with me and directed by me) on my virtual stage before an invited audience.
Students often invite family members to the SHOWCASE and change the dynamic in their family by doing so (for the better!)
See all the details and signup here!
The class and showcase is virtual so you can be anywhere in the world.
Be Bold. Be Brave. Tell Your Story.